Many users of Nikon cameras, while storing photos from the camera on a PC, may have noticed that the saved files have a rather rare ".nef" extension. Attempts to open the specified files on the PC often end in nothing, because the computer may lack tools for viewing files of this type. In this article I will explain in detail how to open the NEF format, which programs will help us in this, and how to work with them.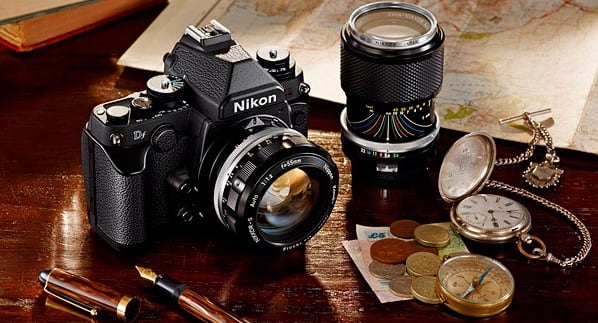 The content of the article:
What is NEF?
The term "NEF" is an abbreviation of the English words "Nikon Electronic Format" . The file format with this extension is used exclusively in Nikon cameras as an option to save raw images (Nikon Raw Image file).
Like other raw (RAW) images, a file with this format stores everything captured by the camera, including metadata about the type of camera and the lenses used. In this case, the NEF format itself is based, de facto, on the TIF format.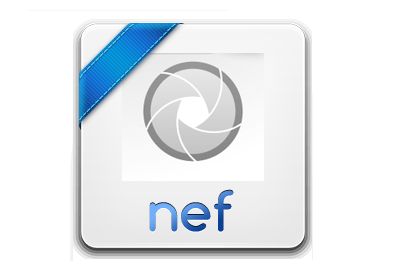 How to Open NEF File
There are several effective tools that can help you view the NEF file. Below I will list the programs that can be used for this, including their short description. At the same time, work with them is usually reduced to a standard cliche: you download and install a program, launch it, click on the "File" menu, specify the program path to your NEF file, and view its contents on your computer screen.

Able RAWer
Program Able RAWer is able to effectively open files with the extension NEF. Its functionality is designed to work with RAW-images ("editor-proof-converter-converter"). Many raw formats are supported, there are tools for editing images (working with color, white balance, RGBG interpolation) and other features.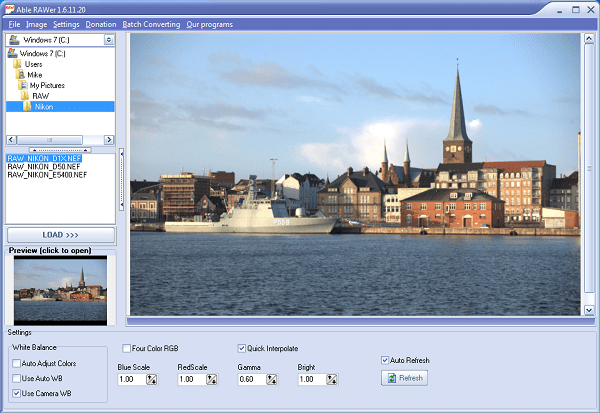 GIMP program
The digital product GIMP (GNU Image Manipulation Program) is a free cross-platform image editor with a wide range of functions. Designed for designers, photographers, illustrators and scientists working with images, and the wealth of tools available can be compared with Photoshop. One of its useful features is the opening of NEF files, so I recommend everyone to look at this product.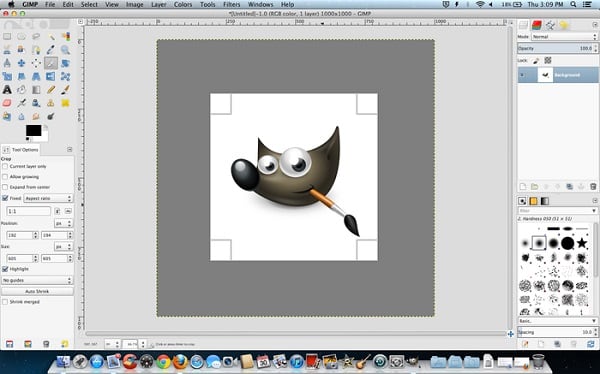 Photoshop program
Already mentioned above, the popular Photoshop photo editor can also be used for nef viewing format. If, for some reason, it does not open files with this extension, it is recommended to download and install the Camera Raw plug-in supported by your version of Photoshop into your Photoshop.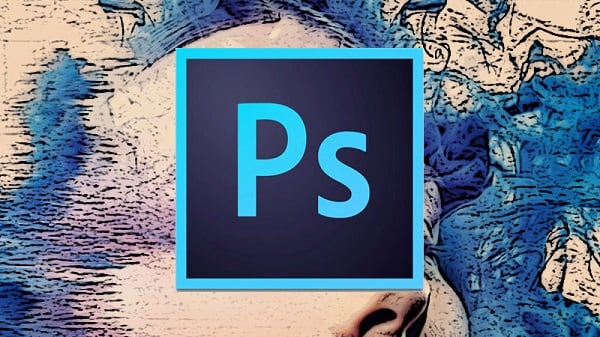 XnView Viewer
The multifunctional viewer and converter XnView supports more than 500 image formats, including the required NEF format. The product has a cross-platform nature, is absolutely free, has gone through repeated improvements (product version 2.39 is currently up to date), can edit images and convert from one format to another (more than 50 image formats are available for conversion).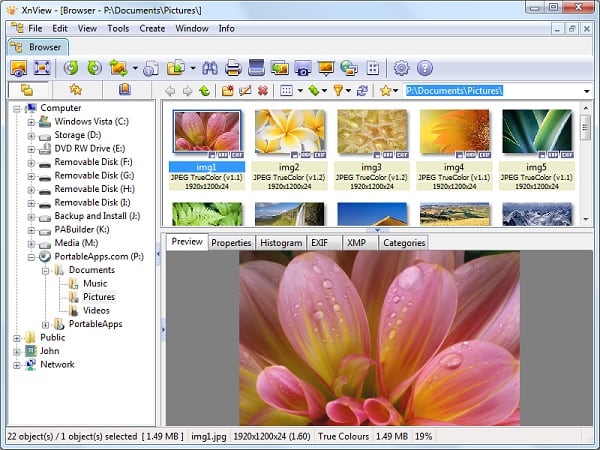 Capture NX 2 and View NX 2
Nikon's proprietary image capture utilities, Capture NX 2 and View NX 2, can also be used to view NEF files. If the first program is paid (you can download only the free trial version), and is almost not supported by the company, then the second one is completely free, you can download it and use it to open the necessary NEF files.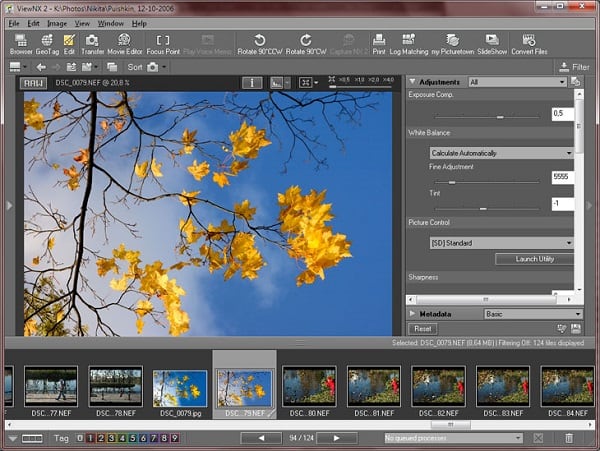 Converter NEF to JPG without loss of quality
If you are interested in converting from NEF to JPG, then you can use the functionality of various programs and converter services (" XnConvert ", " Photoconverter ", "Zamzar", "Photoshop", "IrfanView", "DNG Converter" and so on). .
For example, by downloading the NEF file to Photoshop, you will need to save it by choosing a convenient extension (in our case, JPG) and the maximum quality of the saved image.
Or, if you use such a photoconverter nef as the "Photoconverter", then to work with it you need to load an NEF-file into this program ("Select file" tab). Then go to the "Edit" tab, and select the final conversion format at the bottom (for example, JPG). To activate the process, click on the "Start" button and save the result to your PC.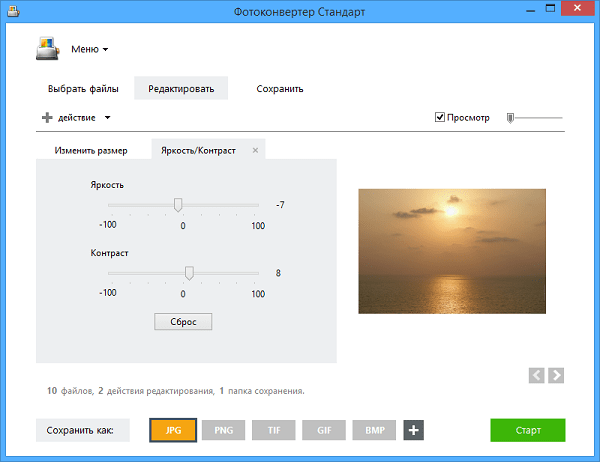 Conclusion
In response to the question of how to open the NEF format, you should use a number of programs listed by me above. The absolute majority of them have a free character, allowing you to easily open the necessary NEF files for the user. If you need to convert this file to another convenient format (for example, JPG), it will be easier to use online services (for example, the already mentioned Zamzar) that can convert your NEF file in just a few seconds.


How do you rate the article?