Surely, each of my readers would attend presentations that were organized by an organization or in their student years. A spectrum of various information (usually in the form of slides), presented by means of a projector on a large white screen (or simply on PC screens), is usually created using the well-known Power Point program, whose working files have the ppt and pptx extension . At the same time, the installed version of Power Point may not be installed on the user's computer, and it is already necessary to open files with the mentioned extension. What to do in this situation? In this article I will tell you how to open PPTX and PPT files, which programs and online services will help us, and how to work with them.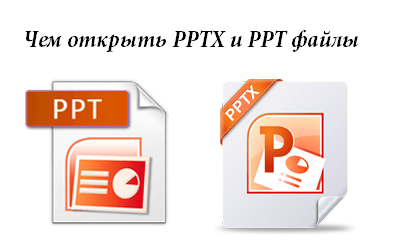 The content of the article:
What is ppt and pptx?
As I mentioned above, ppt and pptx are extensions of presentation files created by Microsoft PowerPoint. If " PPT " is an extension of the earlier version of the file, commonly used in PowerPoint 1997-2003, then "PPTX" is used in PowerPoint 2007 and later.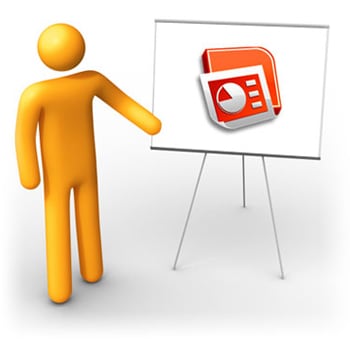 How to open .ppt format
Accordingly, to open an earlier ppt format, it will be necessary to use Microsoft PowerPoint versions 1997-2003. At the same time, please note that ppt-files created on earlier versions of this program (before PowerPoint 8.0, which was released in 1997) may not open correctly on newer versions of PowerPoint. To display them correctly, you need to convert them using appropriate services, for example, the Zamzar network resource.
In addition to the mentioned PowerPoint file with the .ppt extension, the following programs open:

How to Open .pptx Presentations File
As I wrote above, Power Point versions of 2007 and above will be suitable for opening ppt-files. The above-mentioned OpenOffice, Kingston Presentation, ACD System et cetera will also be useful.
In addition, you can use such programs as:
Universal Viewer (supports viewing a large number of files);
OxygenOffice Professional (an improved version of the mentioned Open Office);
Ashampoo Office 2016 (compact office suite with a wide range of functions, including support for files with the extension "ppt");
Nuance OmniPage and a number of other analogues.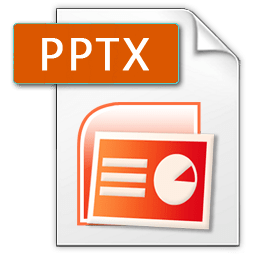 How to open ppt and pptx online
In order for ppt and pptx to open online, you need to take advantage of the possibilities of special online services for viewing and creating presentations that are presented on the network.
In particular, the Google Slides network service (Google Presentation) of Google is a free tool for creating presentations, one of the functions of which is the ability to open ppt and pptx files.
In addition, ppt and pptx file formats can be opened and viewed on the online resources " PPT online ", " DocsPal ", " PowerPoint Online ", " Online Document Viewer " and others. The principle of working with these resources is quite simple - you go to the resource, download the desired file by clicking on the appropriate button ("Browse", "Select file", etc.), and view the contents of the specified file.
In addition, you can install on your browser (in this case, Chrome) a number of extensions (for example, this one or this one ) allowing you to open ppt-files and pptx-files online.

Conclusion
In this material, I described in detail how and how to open PPTX and PPT files. In most cases, it will be quite enough to use free office software packages (OpenOffice or SoftMaker FreeOffice level) for comfortable opening of files with the considered extensions. You can also use the network services listed above, they are able to provide fast and correct viewing of the necessary ppt and pptx files for the user.


How do you rate the article?