The RTF file format is familiar to many users dealing with documents. Many business documents, e-books and brochures, texts of various kinds and contents - they all exist, including in the form of rtf-files. When the need arises to view the contents of such documents, the well-known text editor MS Word comes to the rescue, easily opening files of this type. But is this the only alternative? Of course not. In this article I will tell you how to open an RTF file, which programs will help us with this, and how to use them.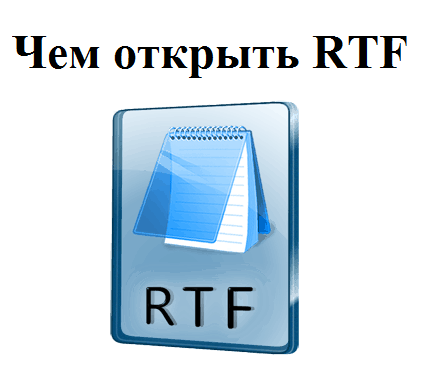 The content of the article:
What is RTF
As you know, " .rtf " is one of the forms of text file extension. Such a combination of letters is an abbreviation of the words " Rich Text Format " (enriched text format). A document in this format supports the so-called "rich text" (rich text), which allows editing several types of text formatting, different fonts and their sizes, placing JPG and PNG pictures inside the text, supporting custom tab settings and so on.
The format was created by Microsoft in 1987, has gone through several modifications for 20 years, and in 2008 Microsoft announced that it would cease to support it. However, rtf is now one of the most popular text formats.
Typically, the RTF text format opens on almost any user computer (usually using the installed MS Word text editor). If you do not have access to view files of this type, then I recommend installing and using one of the programs that I will list below.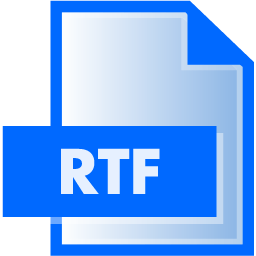 Best programs to open rtf files
There are enough programs to open text files with the rtf extension. The algorithm for opening such files is standard: you launch the corresponding program, click on the File tab in it, select Open there, and specify the program path to the desired rtf file on the disk of your PC.
Among RTF viewer software products, I can recommend the following options:
Microsoft WordPad - Microsoft's simplified text editor, usually included in Windows starting Windows 95. Allows you to view, edit and save text files in rtf format;

Microsoft Word - the popular text editor I have already mentioned, is included in the Microsoft Office suite of applications. The current version of the product is Microsoft Office Word 2016;
Microsoft Works is a simplified office suite for home use. The text editor of this package in its functionality is something average between the already mentioned WordPad and MS Word, providing effective support for the rtf format;
Atlantis Word Processor is a shareware text editor for Windows OS. Its advantages include compactness (it takes only 3 megabytes) and the processing speed of rtf files;
TextMaker Viewer is a free application for Windows OS that can open and view the absolute majority of text documents, including the rtf format we need;
Corel WordPerfect Office X6 - a well-known office suite from Corel, which includes the WordPerfect X3 text editor, supports rtf format. The product has a paid character;
Apache OpenOffice is a free suite of office software, an excellent alternative to paid Microsoft Office. The text editor (Writer) included in this package effectively supports working with rtf files;
AbiSource AbiWord - a free text editor, similar in its functionality to MS Word, can be an effective answer to the question "rtf than open";
TextMaker is a text editor included in the SoftMaker Office office suite. Also has support for rtf format.
The file of this format is supported by other text editors who can work with formatted text.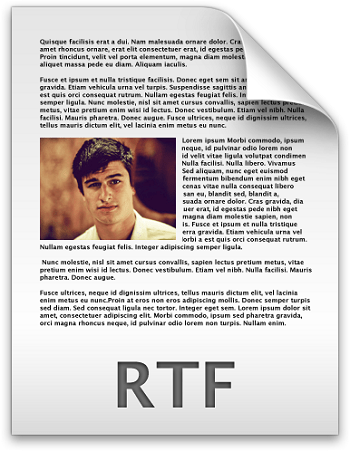 How to open rtf file online
There are also several online tools that allow you to view and edit rtf online. I would point out the Google Docs service, which allows you to view rtf documents online.
You can also install the appropriate extension (Docs Online Viewer) for Google Chrome or equivalent for Mozilla Firefox, allowing you to open rtf-files using the functionality of these browsers.
In addition, you can use network converters (for example, Zamzar ), which allow you to translate your rtf-document into a text format that is more convenient for you (for example, to the equally popular "doc").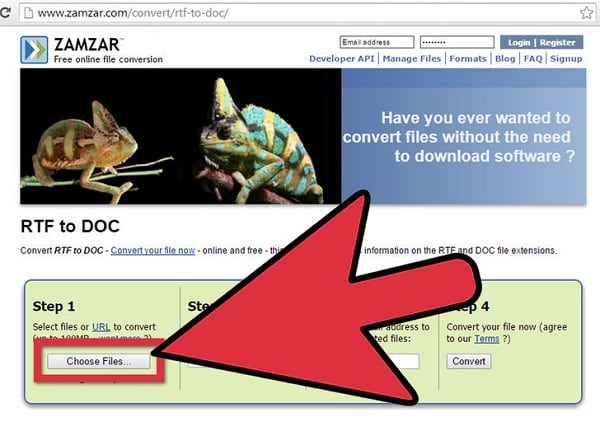 Conclusion
In the issue of editing RTF extensions, the programs I listed above will help you. I recommend to pay attention to free alternatives, in particular, to the OpenOffice office suite, which will allow you to work with files of this type for free. To the conservatives, I can recommend the template Microsoft Wordpad and Microsoft Word - many users, no matter how cool they are, choose them.


How do you rate the article?