One of the disadvantages of Advego Plagiatus - a program for checking the text for uniqueness - is the lack of a version for Linux. And for use you have to be perverted with all sorts of Wine.
To work Plagiatus on Debian 7, you need quite a bit: installed Wine. The only thing that should be added to the installation is the libwine-ldap library.

  # aptitude install libwine-ldap: i386 winetricks 
Also need a windows library for wine. Its installation should be run on behalf of the user whose account you are working with.
  $ winetricks riched30 
Then run the wine configurator, select the "Libraries" tab, find the riched20 library and install it. Save the settings.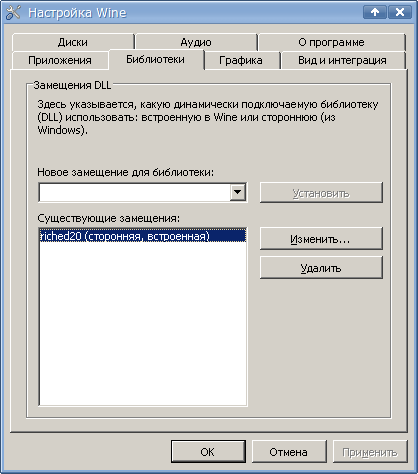 It remains to download Advego Plagiatus and install.


How do you rate the article?