Users of some mobile gadgets may encounter a message that regularly pops up on the screen on a black background "An error has occurred in the application com.android.snap". After clicking on "OK" the message is closed, some time passes, and then the specified message appears again. In this article I will tell you what com.android.snap is, why this error occurs, and how to fix com.android.snap on your mobile device.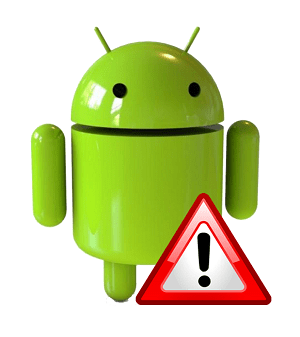 The content of the article:
What is com.android.snap and why this error occurs
According to my data, the com.android.snap program is an adware ad (malignant program) that gets onto the user's mobile device using various mobile applications, such as photo editors (Snap Camera HDR, Beauty Camera), instant messengers (Snapchat, Viber) and so Further.
The functionality of such adware is aimed at displaying ads on your device, redirecting users to various advertising sites, as well as collecting various marketing information about user preferences.
In most cases, problems with com.android were fixed on smartphones of the Chinese brands Doogee and Bluboo Picasso , running on the Android OS.

At the same time, in most cases, there was no anti-virus software on mobile devices, which allowed the aforementioned malware to easily penetrate into the operating system and conduct its activities there.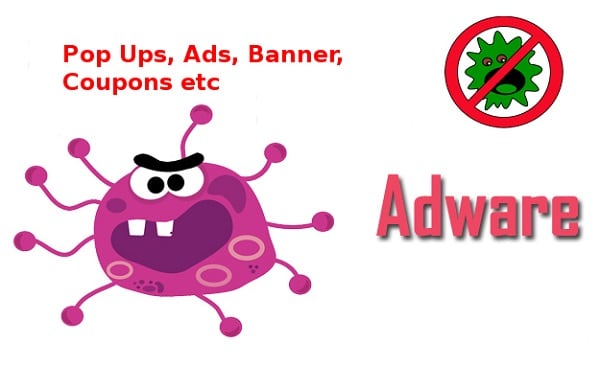 How to fix the error "An error has occurred in the application com.android.snap"
So how to fix com.android.snap error? A problem solving instruction consists of several basic steps:
Deactivate the com.android.snap application. To implement this, go to the "Settings" of your device, then in the "Applications", select the "All" tab on the right, find the application com.android.snap there . Tap on it, and after entering its settings, stop the process, clear its cache and data, if possible, uncheck the "show notifications" option;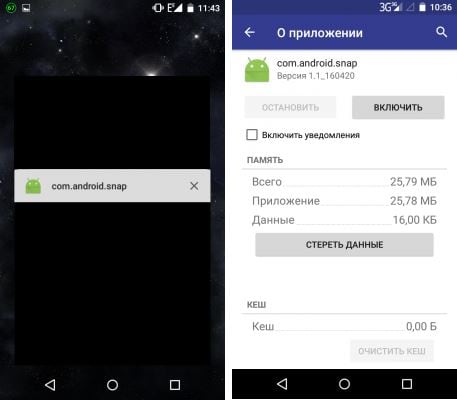 Install a reliable mobile antivirus (for example, AVG ) on your device, and use it to scan the contents of your smartphone (or tablet);

AVG Mobile Antivirus

Install a firewall on your device (for example, DroidWall) , and with its help, block all connections of this (com.android.snap) application;

DroidWall
Some experienced users also recommend using root privileges to deactivate the com.android.snap application, but there are usually enough of the two methods described above to get rid of the com.android.snap error on your smartphone.
Conclusion
If a message appears on your device on a black background with the text "An error has occurred in the application com.android.snap", this means that your device has a malignant adware ad, which should be stopped immediately. To remove it, I recommend finding and deactivating this program as described above, as well as installing a reliable anti-virus on your smartphone (mobile AVG level), it will be able to prevent the appearance of such malware on your device in the future.



How do you rate the article?