Mobile communications today has ceased to be just a means of communication. Today, using a mobile phone, you can connect services, subscribe to magazines, confirm access to various Internet resources and much more. Despite the huge profits of mobile operators, they often go for tricks and, taking advantage of the subscriber's inexperience, connect various services automatically. Wondering why the funds disappear from the account, subscribers call operators to clarify this phenomenon. They get the answer that a subscription is attached to the number. What is this subscription from Beeline 9855 and why it is connected without the knowledge of the user, you will learn from this article.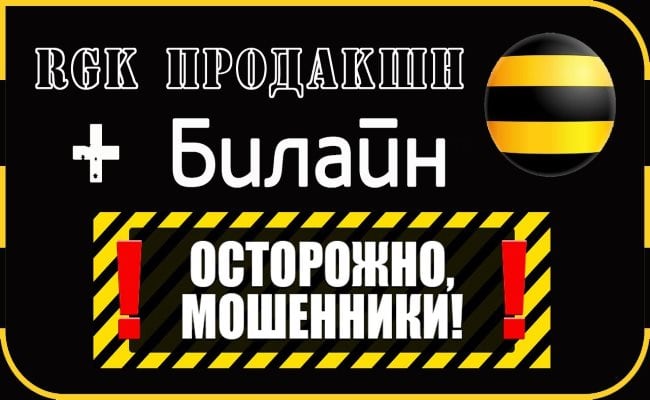 The content of the article:
What is this subscription number 9855?
Subscription is made when you confirm the number on any site. It looks like this: you are asked to enter your phone number to confirm registration. You enter your phone number, an SMS message comes with a confirmation code, you enter it into the form on the website, and subscription 9855 is issued to your number. When you call the operator, you can find out that you are connected to an information and entertainment resource from LLC RGC Production. This is a company that provides entertainment content for Beeline subscribers. To connect, you need to send an empty message to the number 9855. Or click on the subscription link on the partner sites.
For the service, usually removed 30 rubles per month. You can connect several services, in this case the payment for each service will be summed up, not 30 rubles a month will be withdrawn from the account - but 60, depending on the type of service, the price may be different.
I recommend: 0770 what is the number of Beeline .


How to check which subscriptions are on your number
Get all the information about your subscriptions on the official Beeline website in your account.
Here you will need to open the section "Profile".
Go to the tab "Services".
Then select "Connected Services".
You will see a list where you can see all your subscriptions on this number.
How to disable paid subscription 9855 on Beeline
If this subscription Beeline 9855 was activated by chance, and you want to get rid of it, then it can be done on the operator's website by going to my.beeline.ru .
To do this, go back to your Beeline account.
Find the services "paid services".
Find in the list a connected service from RGK Production.
Move the slider to deactivate it.

Deactivating a 9855 Beeline Subscription
The service will be disabled, and you will receive a message, which will say about its successful disconnection.

Disable Subscription 9855 via SMS
You can use free messages to disable subscriptions and services. ». To disable our subscription, you need to send a message with the text " Stop " to number 9855. If there are any difficulties in disabling the service, call 0611 operator Beeline and state the essence of your problem.
With the help of USSD-command * 110 * # you can get a list of paid services, as well as all ways to disable them. Find here the services of the company "RGK Production". You can also use the SIM-menu and "My Beeline" in your phone.
The ban on connecting paid services
A paid subscription when disconnected may reappear in your lists. In the reviews of subscribers, you can find many cases where the subscription was renewed again, like the mythical bird Phoenix. Proceeding from this, one can only recommend to establish on your number a ban on the connection of paid services and subscriptions.
Operator Beeline provides an opportunity for all its subscribers to activate the "Content Ban" or otherwise "Black and White Lists", which does not allow sending manually or automatically messages to all short numbers of subscriptions and services. There are 2 ways to disable activation:
call the toll free number 0858 and act on the prompts of the operator;
through the user's personal account on the Beeline website, here you will need to find the section "Services" and "Ban content", and then activate the service.

The list of connected services in your personal account Beeline
Beeline mobile app
Managing your own account is quite simple through your personal account on the site. The operator has made this process even easier - he developed a mobile application that has all the same functions as on the site. It is very convenient, because a mobile phone is with you almost everywhere and always. You can go to the Play Market and download the app to your smartphone.
To start using the Beeline application, you need to log in by entering your login information. After that, go to the list of connected services and turn off all paid subscriptions.
If you have any difficulties when disconnecting a subscription, visit the Beeline mobile communication salon, which is in any city in Russia. You will need to bring documents proving your identity and mobile phone. There you can get information about this subscription from Beeline at 9855, as well as successfully disable it with the help of company employees.


How do you rate the article?