iTunes is an online store of Apple, which provides both free applications and games for their devices, and paid ones. Historically, many users are puzzled as such an authoritative and conscientious developer as Apple has created such an incomprehensible, useless service in places like iTunes. Now it is also becoming known to many that iTunes.com/bill withdraws money from a bank account and cards without the knowledge of the device owners. How can this be, let's figure it out.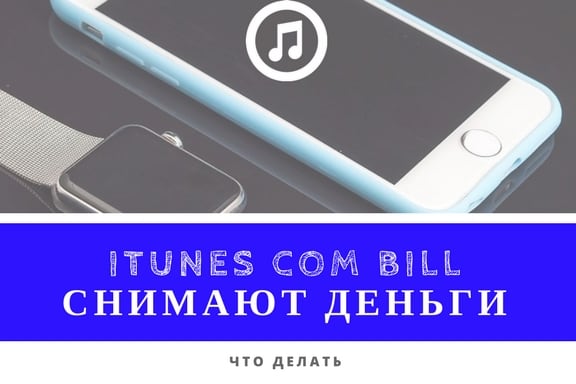 The content of the article:
Subscriptions and other cases of incomprehensible debiting of funds from the account
One of the most frequent cases when the Aytuns shop withdraws funds from your account is the binding of a bank card. When you do this, the service deducts one conditional unit of funds from the account, after which the money is returned back. This is done to verify the solvency of the card, that you can really dispose of the funds that are on it. That card is yours.
There are cases when you purchase several purchases in iTunes for a single transaction and did not notice this, because receipts may not come to your inbox. SMS receipts also do not always come or may be delayed for some reason. And in the statements you can see your purchase from iTunes.com/bill a few days later, because it is often updated for such time.
You could accidentally (and maybe not accidentally) subscribe to any of the services for which a monthly withdrawal of iTunes.com/bill occurs. Recently, users often subscribe to a music library, where a large collection of high-quality music files is available for a small monthly fee. You could be subscribed to such services and forget about it, and the funds continue to be withdrawn under the terms of the subscription. To fix this, go to your account and sign in to active subscriptions to deactivate them.

How to disable your subscriptions on iTunes
To do this on a mobile device:
Click "Configure", "Device Name", "iTunes".
Next, enter your Apple ID at the top of the screen.
Tap "View ID", log in using Touch ID, or in the classic way.
In the next window, select "Subscriptions".
Here select the subscription you want to unsubscribe from.
How to disable iTunes subscription via computer
Run the application on the PC.
Log in with your Apple ID.
At the top of the screen, select "Accounts", "View".
Here enter the password and then select the "Enter" item.

Active iTunes Subscriptions
Do not forget that your device can be used by other people, for example - members of your family. They could either by mistake or deliberately subscribe to some services or make a purchase using your device. Another option, your personal data may be known to someone else, your account may have been hacked.
Maybe you added a payment method for another ID and payments could be made from a similar account. Check your purchase history on iTunes for all existing identifiers that are tied to all of your cards.

For connecting Apple Music make money
The company offers all new users the Apple Music service, which you can use for as long as 3 months for free. Although, according to the description, everything looks exactly like this, in reality you are charged at least $ 1 for use, and after the term for providing the service you can be automatically connected to the service for a while. To avoid this, you must log into your subscriptions and unsubscribe from active ones by selecting one of the methods described above.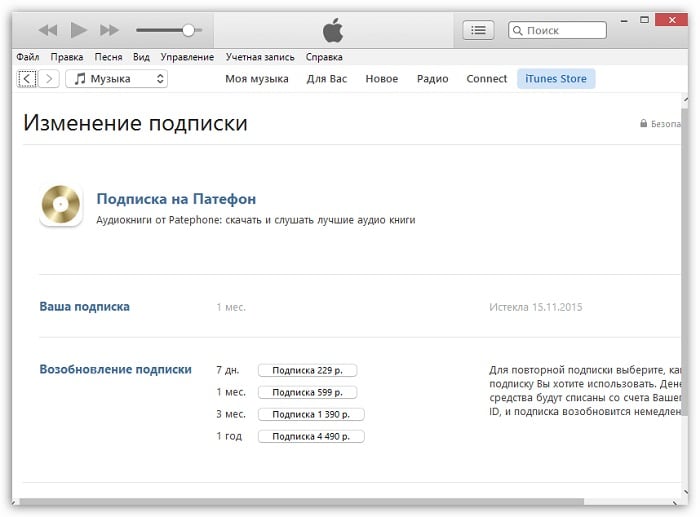 Try to return the funds for an inadvertent subscription. To do this, contact Apple support and explain the situation that you have. Give all the facts and details of the debit from your account, you may be able to convince the representatives that you are a victim of circumstances. Before that, you can contact the technical support of your bank and collect the necessary information there, for example, to find out the service for which payment is charged.
If you are sure that iTunes.com/bill was withdrawn from the invoice twice for one copy of the goods, then make sure that the information on debiting is exactly the information on payment, and not blocking the means to authorize the payment. This data disappears from the statement document after the payment is made and the data on the page is updated.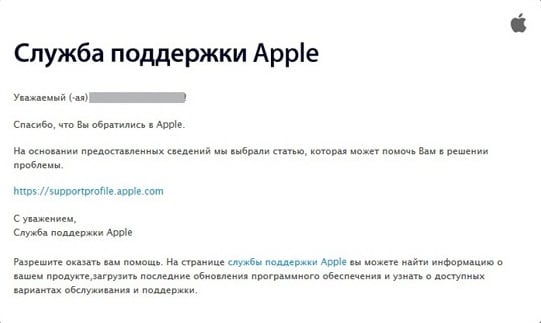 If, after all, your account has been hacked, immediately take the appropriate steps to prevent further purchases of iTunes.com/bill from your account. First of all, call the bank and report that your billing information is known to third parties. Your account will be temporarily blocked. You need to call and support Apple.


How do you rate the article?